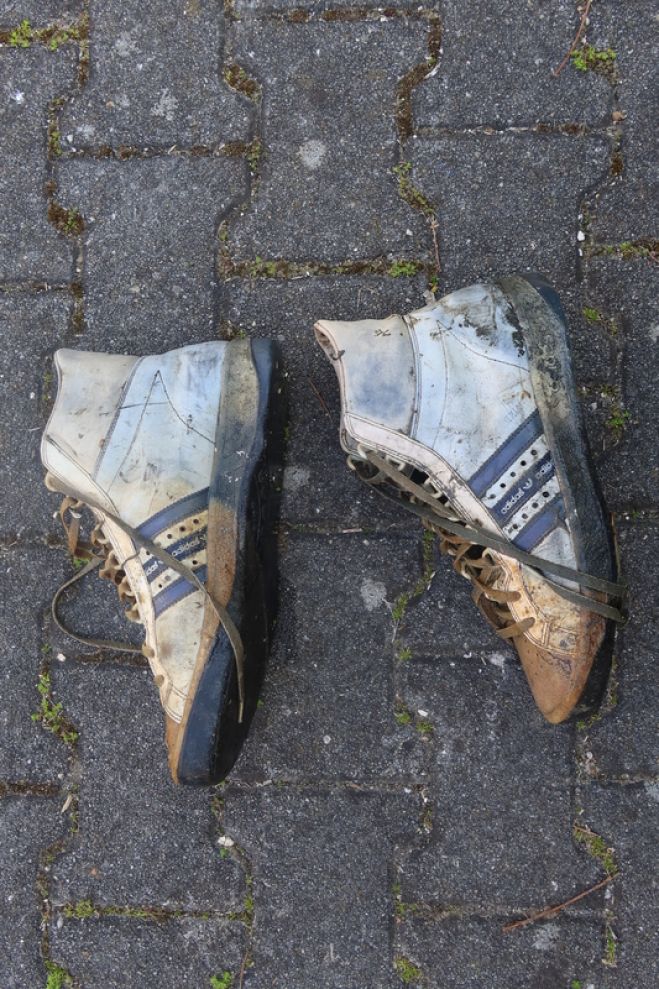 During a German armed forces diving exercise in Lake Starnberg, a skeletonized human skull was found at a depth of about 40 metres. The German armed forces training group informed the police, who called in the permanent police force on April, 27 and deployed their divers.
In the immediate vicinity of the site of the find in the soil, the police divers found further pieces of bones, as well as the pictured pair of shoes from the manufacturer Adidas.
In addition, remains of clothing were found, which, however, were not pictured in the press report. (German)
The criminal investigation department in Fürstenfeldbruck took over the investigation.
The identity of the body could not be established so far, but the first post-mortem examination did not reveal any signs of external violence. Further examinations of the teeth and genetic analysis are still pending. These examinations are important to query the missing persons files and the dentists, if necessary.
However, neither the lying time nor the cause could be found out how the body got into the turbid mud of Lake Starnberg.
Only the light-coloured trainers of the brand Adidas, type Indoor Special, shoe size 12 (UK) (size 46) remain, and the resulting conclusion that the remains of the unknown person must be a man.
The shoes have been in production for several years. According to research by the editors, the Indoor Special model in the specific design dates back to the 1980s and was primarily used as an indoor tennis shoe at that time.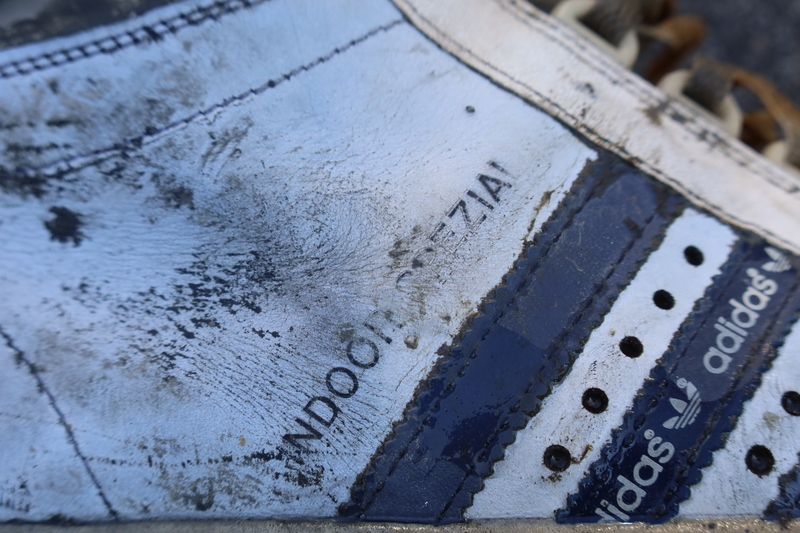 Adidas trainer, Upper Bavaria Police, 2021
Witnesses who can provide information on the identity of the dead man are asked by the Upper Bavarian Police to contact the Fürstenfeldbruck Criminal Investigation Department on 08141/6120.
Read more...