Very good SciFi: SPQR - The Falcon of Rome Part I - Empire Featured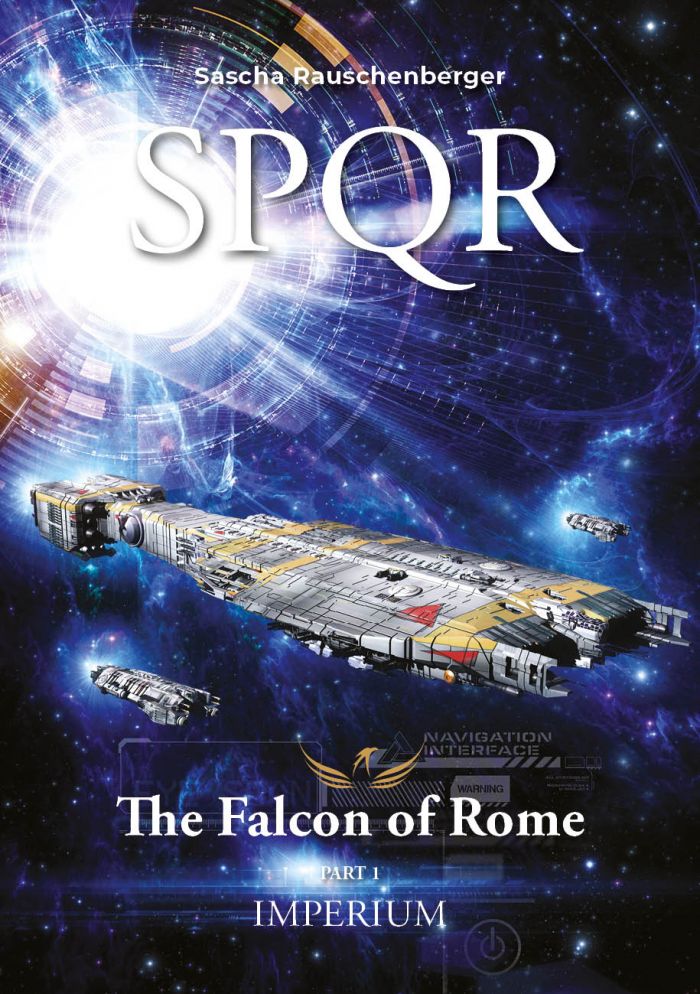 Cover by Sascha Rauschenberger, 2020
A very interesting sci-fi by a German author: Sascha Rauschenberger
Every sci-Fi Fan should read the book of the most successful military sci-fi series in Germany.
The book is available as an e-book and a print with BoD for instant order.
Here is the outstanding plot:
Humanity has set off for the stars, and under the auspices of the Terran Hegemony, humans have established a gigantic intergalactic system composed of varying factions. One of these is the Roman Republic, founded by a group of former soldiers, police forces and mercenaries who vowed to never again stick their necks out for those unworthy of their sacrifice. They set up a nation based on mutual defense and chose the family as the foundational element of their society.
However, after almost three hundred years, the Hegemony shows all the signs of having overshot its zenith. It's citizens feel unsettled due to its mismanagement, bureaucracy, weak leadership, and inadequate vision.

Under the leadership of Rome and its First Consul Julius Maximilianus, a group of like-minded nations form an alliance: a confederation of separatists who wish to take their fates into their own hands. Without the Terran Hegemony's paternalistic regulations.
And so the nations unite under the banner of the Alliance, demanding to have returned to them what they view as their inheritance, their natural right. For this, they had once set out for the stars and are now willing to take up arms: their right to independence!
However, as is so often the case, it is soon obvious that the common goal is not necessarily based on a shared spirit and ideals...

SPQR is Germany's most successful military sci-fi series, using as its springing-off point the logical extension of today's questionable policies and extrapolating a critique of them in the distant future. The SPQR series has been published in seven volumes to date, and it has been widely discussed and touted as a successful combination of military sci-fi and political thriller.
SPQR: Imperium is now available in English, and the story will be continued in SPQR: The Flame of Freedom.
Last modified onTuesday, 25 August 2020 16:09
back to top