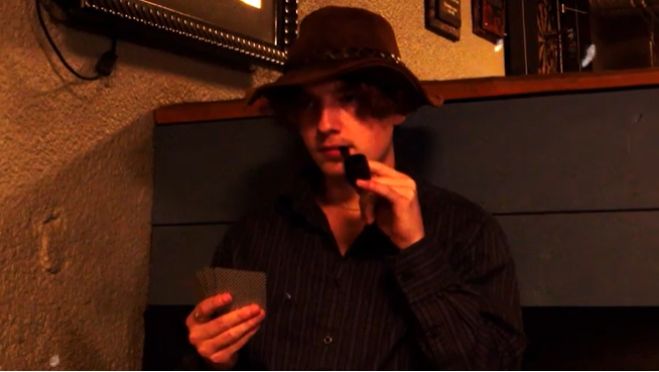 The first Norge Western emerged from a project by students at a media college, Tiller VGS in Trondheim.
Filmed in a bar, a poker player shoots a fellow player after they have been drinking heavily.
"Deadman's Hand" is a classic western story that shines with the simplicity of means in six minutes in a modern-day setting.
Colin Westfield is portrayed by the screenwriter in this affair, Kasper Maul, and Silas Glover by Emil Rovik.
Read more...