Perhaps Trump sets the execution method for himself - The legacy of Donald Trump (1) Featured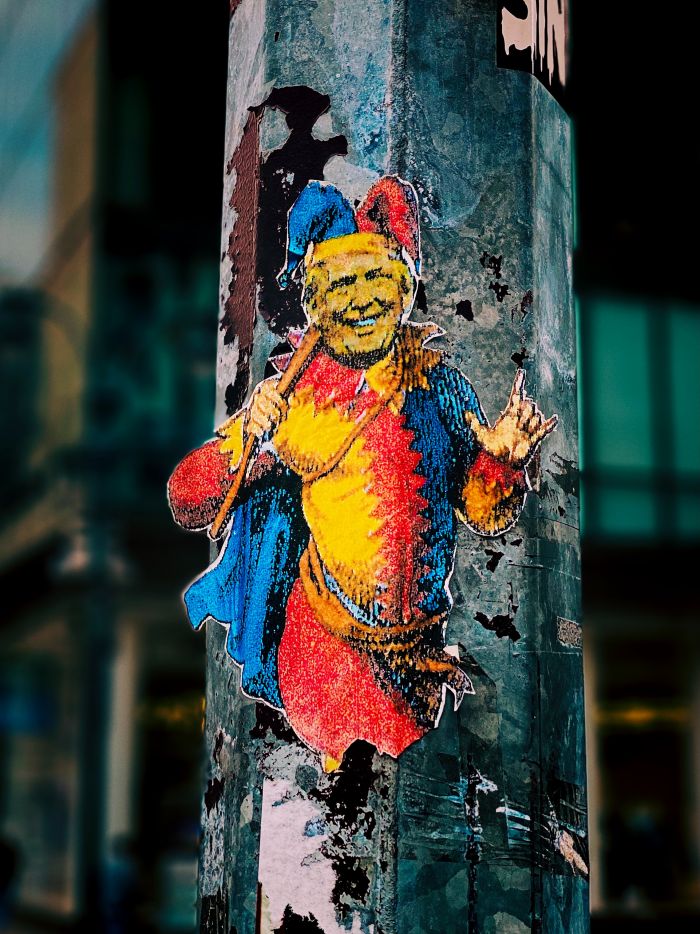 Photo by Jon Tyson on Unsplash
Trump's whimsical legacy - that of a break clown
Accountant of death
On 24 December this year, there will be a new regulation on how prisoners are to be executed at federal level. Trump himself still wants to make the execution of eight prisoners possible, contrary to all traditions that a president who has been voted out of office does not allow this to happen.
Now the execution continues with gas, electric chair and lethal injection. This speaks for a high degree of sadism and Trump's personal pleasure in letting people die. A master of life and death. Like other right-wing despots in history.
In the final phase of Trumpism, the President's duties revolve around the death of his countrymen. It is characteristic of Trump to still determine these absurd possibilities of execution.
Trump, as the world knows, is great at murdering and destroying.
He leaves a trail of blood all the way to the White House, which runs like a red thread through the whole country.
That's all he was capable of.
He used every opportunity to remember Gettysburg and the Secession.
According to Trump, a way must therefore be found to finally bridge the gap between white, rich, black and poor in the United States of America. After all, to guarantee liberation from National Socialism in the 1940s, the United States sacrificed some 170,000 of its compatriots, thus laying the foundations for being a nation of world renown.
Donald Trump sacrificed 250,000 of his fellow countrymen to remain in power and not to expose himself to personal trials. Trump was a disgusting sexist with the claim of corruption and because he could not do better, also with the claim of a nationalist spoiled to the point of caricature, who no longer knew and could not find his way behind his fascism à la Trump.
Electoral fraud with Trump
The OSCE had observers all over the US. Therefore, Trump's bold claim about the third world country USA cannot be true because nobody has observed the alleged election rigging.
The Donald Trump brand no longer exists. At best the man who in the USA demanded genocide for his ends, like a Roman emperor in the arena celebrated by the eternally disappointed. Trump's speeches are strongly reminiscent of those of the dictators of the 1920s and 1930s. He vilifies the New York Times, he vilifies anyone who does not agree with his sometimes already stupid opinion. Even Richard Nixon, who was called Honk, was an absolute boon against him.
Trump worked with the Mafia. The Mafia had been his backbone since the early 1970s. Organised crime taught him the contempt that he now held against the law and his critics. Any demagogy was just what he needed to stay in power, and to earn a little more from the suffering he inflicted on the people, and that ultimately enabled Joe Biden and Kamala Harris to get into the White House.
Political Mafia boss and sexist trump
Will Donald John Trump be on trial when he returns to New York?
Yes, he will be on trial because America as a state must prevent such a president from running for office in 2024 because the Republicans must get out of the Nazi corner and basically serve the democracy that has always been built up.
The political Mafia boss Trump must stand trial.
How can it be, even if there is little truth in the accusations, that countless women who were once sexually assaulted by the self-confessed narcissist and psychopath are now coming forward?
How can it be that he pays hush money to a porn star like Stormy Daniels if he wants nothing to do with her?
Whoever claims that Donald Trump never started a war in the world may be right, he was too stupid to do so. He called for war in his own country, and this is something we know from Nicolai Ceausescu and Erich Honecker, from despots like Hitler.
And Trump must be careful not to become a victim of his execution methods, if he can be proven to have committed the Covid-19 genocide out of greed, which is otherwise the case with Trump and his lackeys.
That is his legacy.
Last modified onSaturday, 28 November 2020 09:58
back to top