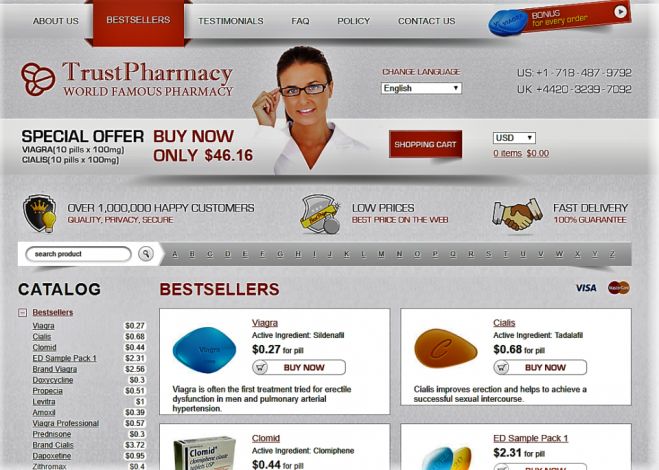 update 10.04.2020
Anti-Corona products are now also sold under countless names. These do not exist. There is also no vaccination up to now. There is no effective medicine against the current epidemic - except social distancing. The drugs offered under many trade names can be ineffective or in the worst-case toxic. Hands off dubious offers of chloroquine and hydroxychloroquine. Probably these drugs come from pharmacies in China, which nobody controls.
Less is more
Thousands of spam messages from a dubious pharmacy are currently flooding the net. It's just before Christmas again and the spammers want to sell their products.
The offers are dubious like the registration number. Here, drugs are offered that probably do not even deserve the title drug.
In the offer Viagra and other potency drugs dubious offers, for which one does not need a prescription or a doctor.
International associations warn against pharmacies that do not have any approval or customer service. Neither are the drugs counterfeit, utterly ineffective or dangerous.


Most of the products on offer are produced in factories whose condition does not meet international standards. In the worst case, taking "drugs" can lead to death. Most of the time, the customers are just disappointed, but the pharmacy's affiliates are not. They send thousands of spams a day to the comment area of numerous companies to get at least one message through once.
The name of the pharmacy is changed if too many customers complain about the ineffectiveness of the colourful pills.
In Europe, there are enough pharmacies, also in online trade, which you can visit without having to fear health problems.
The rule is hands-off spammers from the pharmaceutical sector!
Read more...