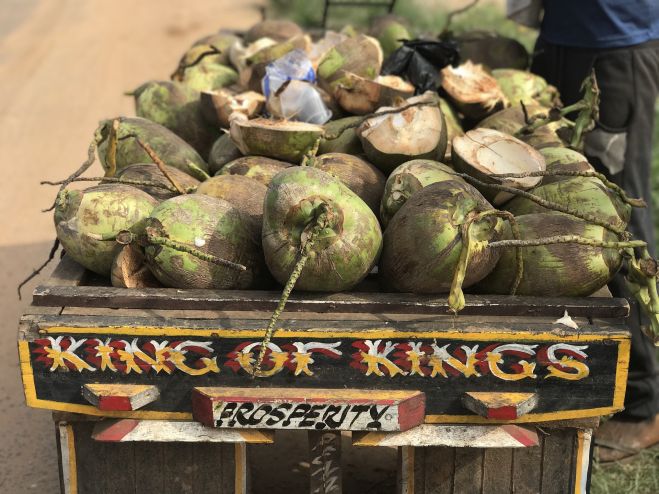 Lots of mistakes in the mail
Without scruples, the African scammer mafia takes advantage of the SARS Covid 19 crisis in the world to make a good profit.
Harold Diamond, whoever the real culprit behind the name is, is such a specimen, with particular human contempt. He's mocking the last of the crisis.
He just wants the best money anyone can give. This issue makes Harold Diamond one of the most reprehensible human beings in the world.

Of course, the WHO is not paying anyone money for the corona crisis. Don't let the African scammers tell you that.

The perpetrators are interested in collecting the costs of transport and the necessary documents in advance. Preferably via Western Union or MoneyGram.
There is no payment from the WHO for Corona.
The perpetrators want to steal data which they then use for other business: human trafficking, narcotics or smuggling.
Throw the emails into the electronic trash bin provided for this purpose.
Here is the mail of the "Risk Manager":
Hello Friend,

I write to inform you that your ATM MasterCard containing the sum of $750.000.00 United State Dollars has been Approved by WHO/WORLD BANK AUDITORS through their e-mails ballot Promotion with commonwealth COVID-19 eradication program.

You are required to confirm your personal details to avoid wrong delivery of your parcel to your home address.

Full Name:
Country/State
Sex:
Age:
Height:
Eye colour:
Occupation:
Phone Number:
Your Home Address:

NOTE: The UDDS delivery company is the only Delivery company authorized to deliver your ATM MasterCard by the WHO , and as soon as i receive the above listed information, i will proceed to give you the contact of the UDDS Delivery Company that will deliver your ATM MasterCard to your home address safely.

Thanks and remain bless
Mr. Harold Diamond
Chief Risk Officer, Global Retail Banking and Wealth Management at WHO
Read more...