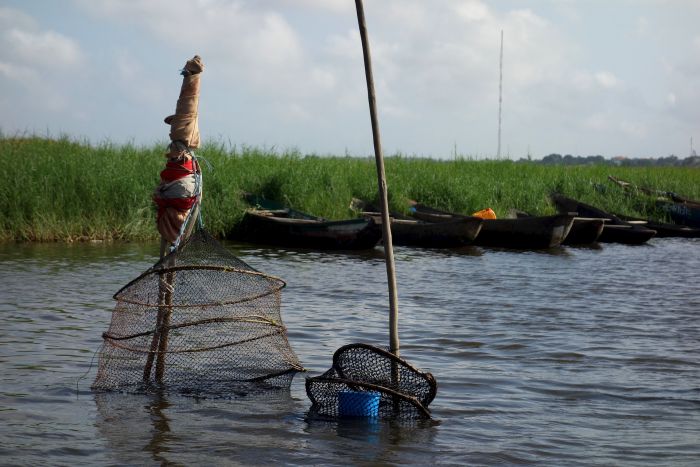 Lots of fish in the internet sea - a worldwide network of crooks

The e-mail itself came from a Chilean provider, who allegedly works on Reunion via the address more than 10.000 km away, in order to then supply the ghost address in Benin. The address does not belong to Western Union, of course, but to a scammer from West Africa. The phone number is a fake to be able to give a number at WhatsApp.
None of this is true, but only serves the initiator to get the transfer costs for the money in advance. A bad story, too.
Don't give out any data, it would be stored on scammers mail lists. This would lead to more crimes being committed in your name.
Dump it in the digital bin.
RE: RECENT SCAM VICTIM'S COMPENSATION FROM THE I.M.F BENIN 2
Western Union Money Transfer
Send Money Worldwide
www.westernunion.com
Tel/Whatsapp +229-9806-4444

Attention: E-mail Address Owner

RE: RECENT SCAM VICTIM'S COMPENSATION FROM THE I.M.F BENIN

Complement of the season to you and your beloved family. The International Monetary Fund (IMF) is compensating all the recent scam victims and your email address was found in the scam victim's list. This Western Union® office has been mandated by the IMF to transfer your compensation to you via Western Union® Money Transfer.

However, we have successfully concluded all the arrangements to effect your payment through Western Union® Money Transfer. We have scheduled your payment to be completed by sending you $5,000 twice daily until the total sum of $1,000,000.00 is completely transferred to you.

Notwithstanding, we can not be able to send the payment with your email address alone, thereby we need your information as to where we will be sending the funds, such as;

Receiver's name:................(Full Name)
Address:.................
Country:.......................
Phone number:.......................

Contact the director via email at (This email address is being protected from spambots. You need JavaScript enabled to view it.) with your full information. Note that your payment files will be returned to the IMF if we did not hear from you, this was the instruction given to us by the IMF. We will start the transfer as soon as we received your information. For urgent inquiry about your daily payment, call/Whatsapp +229-9806-4444 anytime.
Thanks,

Mr. Mark James
Director Western Union® Money Transfer,
Head Office Benin Republic.
Tel/Whatsapp +229-9806-4444
CONFIDENTIAL NOTICE

This email is intended for the owner of this E-mail Address only and contains privileged and confidential information. If you received this email by error, please delete it from your mail box and notify us immediately for correction. The disclosure of this email to a third party is highly prohibited. Thanks for your
understanding
Read more...