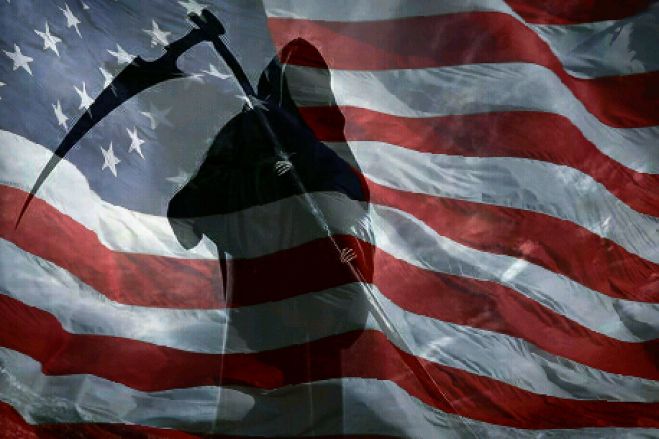 Update May 28, 2020
Twitter and Trump
With the social network Twitter, Trump had a friendship that seemed unbreakable. He was able to slander, lie and hate political opponents as he was pleased.
While the number of Corona victims in the USA rose to over 100,000, Trump pondered the November election. He is preparing for the inevitable defeat. Nothing else interests the dubious despot in Washington. Thus, in his own Trump cosmos, he found that postal voting can be put on a par with electoral fraud. Trump did not care that there had again been deadly riots against black people in the USA. In Corona, he is not interested in, this money-hungry shopkeeper's soul from the White House is fixated on retaining power at all costs.
Twitter let Trump's effusion this time with a fact check on the timeline. With the result that Trump was found to be lying. That was right and proper.
Trump immediately started rumbling and announced that he wanted to regulate Twitter or close it down completely. Then this morning, word came down that he was going to issue a "something" order. A presidential order was being prepared, the White House said.
Because the exposure of his propaganda lies during the election campaign could be his end. It is assumed that Trump will have Twitter censored in the future or close it down completely.
With abstruse conspiracy theories on the dubious election victory
The Americans do not have it easy at the moment. They are not to be envied. The USA is ruled by a president who obviously does not seem to be at the height of his intellectual power. Trump reveals that the US $ means more to him than life. As with any demagogue, it shows that the foundation on which Trump stands is fragile and porous.
For those who have not yet noticed, Donald Trump is becoming increasingly inventive as the election date in the United States approaches. He's a greedy president who puts his profit before the people's. Based on determining questions, he shows his absolute incompetence or dissolves the press conference.
For months, Donald Trump has been knitting together the legend that the Chinese cultivated a virus in a laboratory that would have caused far fewer deaths in the United States than the experts had predicted.
Trump is opening the economy, a decision that may open the door to thousands of more deaths. Trump wants to make it possible. In the spirit of "America First"...
Trump, who has proven that human life means nothing to him, is now telling stories about the virus that originated in China. It no longer has anything to do with reality, which he brings in "fake facts".
According to agency reports, he no longer wants to talk to China's leaders. He had previously called Xi his friend, like so many whom he had perceived as his inner circle of world politics. Trump lies and cheats the American people out of more lives, which he is happy to accept for another election victory. Now he wants the figures for the Corona crisis to be manipulated downwards. He doesn't want the dead to hurt Trump in his campaign. Like any dictator, Trump speaks in superlatives he is not ashamed to name.
Anyone who observes Donald Trump will, unfortunately, note: Trump has not grasped the virus either intellectually or in its dimension and is now looking for a pleasing scapegoat, which this time he cannot search for in the Democrats, but only in China. His lectures become more and more abstract and stammered as the days go by. Meanwhile, Trump is pawing at the toady lickers of his system, firing critics, pondering the punishment of all those who think differently. Trump escalates the violence against members of society who are unsuitable for him. He has succeeded in turning the USA into a dictatorship tailored to his needs.
That and the death of thousands are the achievements of the US President and his miserable claqueur.
Read more...