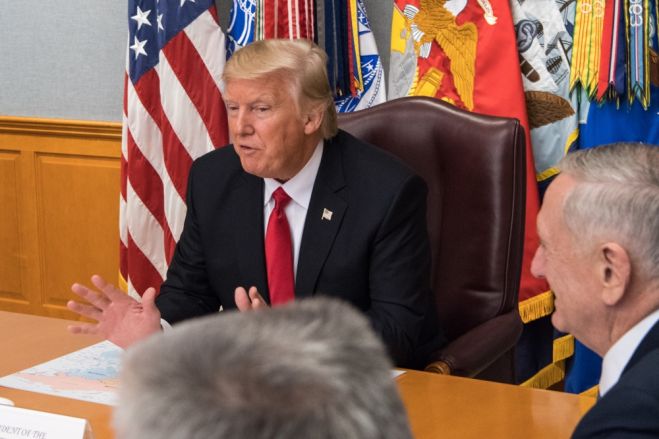 He lies, he bullies, he looks for scapegoats. That's all Trump's got to offer.
Realized
The American president has blocked payments to the WHO. He justifies this because Trump lies WHO failed at the beginning of the Corona crisis when the virus from China became a threat.
The truth is: Trump himself has made the mistakes and is now looking for a compliant scapegoat whom he can hold responsible for the failure of his policies, for the ever lying and ever nagging self-promoter. He, Trump is intellectually completely overwhelmed and tries it in attack mode.
America can no longer afford Trump.
The world can no longer tolerate him and his psychopathic nature.
Trump is not a doer. He is just a harmful troublemaker who does not know how to deal with democracy and therefore treats the critical press as if it were a dictatorship.
Trump is no longer appropriate for the times. Under his incipient megalomania, he wants to become the US dictator of the 21st century.
Trump is becoming such a great disgrace to the democratic apparatus of the United States that now even the governors of the US states are mutinying and no longer want to listen to his eternal self-praise sloppiness. Trump cannot do anything else. He is not capable of mastering a crisis. For him, money is the means of choice to overcome any crisis—money that doesn't belong to him, but on which he now wants his insignia printed. Just to show: "This is Donald Trump. I gave you the check, so vote for me too." He abuses the office of President of the United States every day to excess.
Donald Trump is too simple-minded to see necessities but brutal enough to let his countrymen die for election victory. Trump develops more and more into a dictator far removed from American ideas and into a nationalist who only brings shame to the world and above all brings shame to his people. He is not able to interpret and satisfy the elementary needs of the American people during the Corona crisis.
Trump is an insult to the United States.
Trump is a liar and a rabble-rouser, which he does best. He is a disinformation. Donald Trump obfuscates. He doesn't think twice when he can call innocent people names. Donald Trump is incapable of criticism when he gives his daily briefings to the world public, to which even the favourite radio station of the American despot no longer wants to listen. Fox News. Nobody wants to have anything to do with him. He, the centre of the world, is now once again the one who has to put up with questions about his presidential administration. He can't. He doesn't want to either.
Just when you see Trump, you think you have a sick man in front of you, who doesn't think before he says something, but only starts yakking away, without any sense or reason. During a pandemic that threatens humanity, withdrawing money from the United Nations Organization shows just how stupid Donald Trump is. He is not a businessman, at best, an unfriendly lout. Trump is a simple failure. He is the biggest loser of the whole Corona crisis because the virus has exposed him unscrupulously and presented him for what he is: a simple liar and cheat on his people.
America must quickly draw consequences against this president, who is not suitable for the people before American democracy is severely damaged by the brainless actions of its would-be president.
Read more...