Tagged Metallic Boxes Tagged Diplomatic Luggage 557 with Ref: No 1377/X75/207/2017 Featured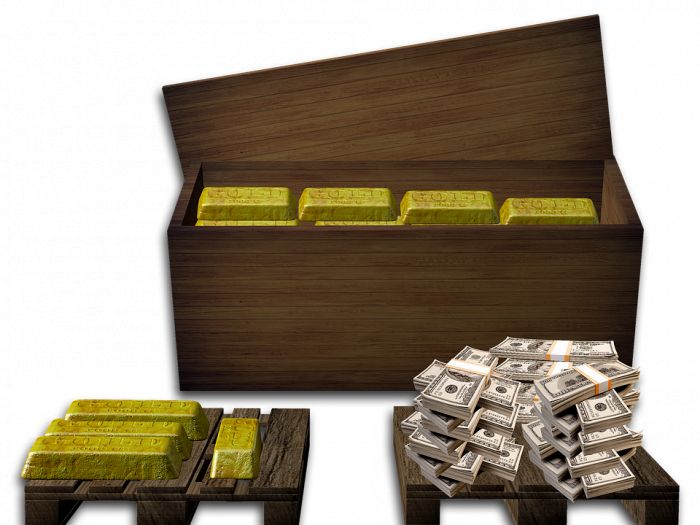 Bild von kalhh auf Pixabay
Old story around
This time an attempt by the Nigerian Mafia to portray a kind of serious banker.
The story is ancient and is offered on the market sites for scammers in countless variations. Boxes that are standing around without an owner in a town called somewhere. It has something of a treasure map. Then the bank manager, who of course wants to hand them over to the completely surprised new "business partner".
The crowning glory in this context is the diplomatic baggage. The diplomatic reference number is as wrong as the scribbler who used an email address in Benin.
Do not give any information about yourself or third parties.D o not pay anything-if you have paid, contact your local police station.
From the Desk of Mr. Richard Best,
The Foreign Operations Manager of Fidelity
Worldwide Investment (FWI), United States of America.

To Your Attention:

On behalf of the board and management of Fidelity Worldwide Investment (FWI) United States of America. I am Mr. Richard Best, the Foreign Operations Manager of Fidelity Worldwide Investment wishes to inform you that your long awaiting Contract Funds of Ten Million United States Dollars (US$10,000,000.00) have been registered into Two Metallic Boxes Tagged Diplomatic Luggage 557 with Ref: No 1377/X75/207/2017 which was deposited in our vault for safe keeping is due for immediate collection.

This is to inform you that Fidelity Worldwide Investment is the World Largest Fund Management Company with over USD$300 Billion Capital Investment Fund. Be informed that we the Fidelity Worldwide Investment have concluded all arrangements to delivery your two Metallic Boxes to your door-step through diplomatic means. In line with the binding diplomatic Metallic Box delivery policies, kindly furnish us with the following below.

(1). Full Name:
(2). Delivery Address:
(3). Telephone Number:
(4). Occupation:
(5). Age:
(6). Gender:
(7). Marital Status:
(8). Company's Name:
(9). Driver's License OR Passport:
(10). Nearest Airport close to you:

Meanwhile, we urge you to treat the above requirement with utmost urgency to enable us to dispense our duties and obligation accordingly thereby allowing us to serve you in a timely fashion. Upon satisfactory receipt of all the above mentioned, you will be further acquainted with the detailed of your Two Metallic Boxes delivery within Twenty Four Hours (24Hours).

Warm Regards,

Mr. Richard Best
The Foreign Operations Manager of Fidelity Worldwide Investment (FWI)
United States of America"

Last modified onWednesday, 18 March 2020 15:56
back to top