What are anthocyanins? Featured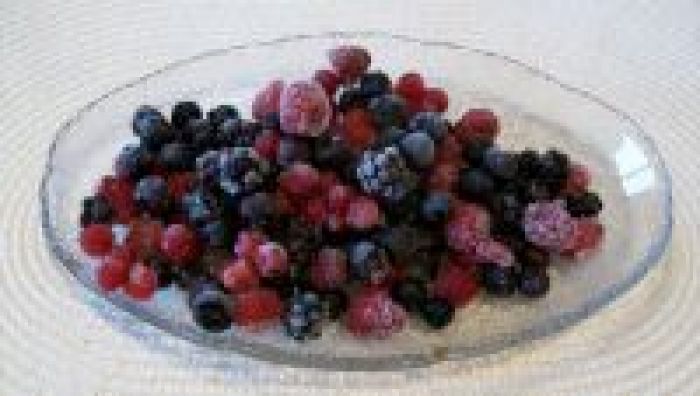 Berries, kasaan media, 2019
Good things can be quite cheap
Anthocyanins are one of the most valuable things nature has to offer. Very few people know this. Anthocyanins are found in blackcurrants, raspberries, strawberries and blackberries, among others. Actually in all the dark berries that ripen in nature right now. They are natural colourants that have been proven to help against cancer and even against ageing. Anthocyanins fight free radicals. The health-promoting effect has been proven in countless scientific experiments.
Anthocyanins are also found in cherries, grapes and wild cornelian cherries or elderberries.
In the big supermarkets in the EU, you can also buy frozen fruit in bags at prices per kilo starting at 1.69 euros.
But how can one eat so much fruit?
It's easy with a smoothie maker. The modern device for juicing and breaking the fruit belongs like a blender in every modern kitchen.
For a smoothie that you make yourself, you can calculate about 25 euro cents. That tempts you to have more than one smoothie a day. And it's so delicious!
Of course, you need the equipment for this, which is a one-time investment.
The fruit is cheap. Many, however, have the fruit in their garden, and those who do not like to eat the fruit in this way should become familiar with the method of eating this valuable food in liquid form.
For the winter you should freeze a large supply of these berries so that you can enjoy a smoothie even in the cold season. Today, smoothies are part of the daily and healthy diet.
In winter you can also warm up your drink. The fruit sugar alone is enough to create a really delicious taste. It is important that the fruits are in a relatively fresh condition so that the vitamins contained in the individual berries can also be enjoyed in concentrated form.
Recipes for the fresh smoothies are countless.
Our suggestion: You should mix as many different berries as possible to make the most of the taste. Always work with blackcurrants, perhaps with a banana, fill up with apple juice and arrange in the smoothie maker just as you like.
Incidentally, the smoothies can also be used as the basis for muesli. Filled up with Cologne flakes it replaces whole meals. Bon appetit.
back to top