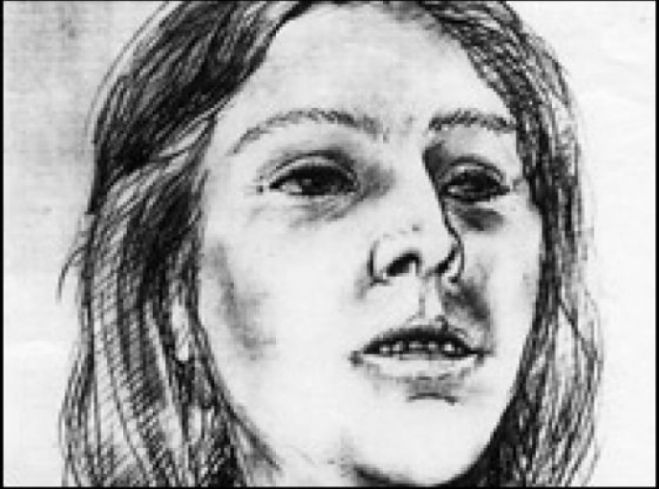 A creepy find from the saddle
The story of the unknown woman, who was found in the county of Kent in the United Kingdom, in the autumn (23 October 1979) of 1979, by a horsewoman passing by chance, is quickly told. The dead woman went down in British criminal history as the Bedgebury Forest Woman.
The woman was murdered in an unprecedented act and then badly beaten up. The body had been hidden under branches. As the British police had no clues as to the identity of the dead, posters were put up throughout the Kingdom and the rest of Europe. There seems to have been no significant indication at that time.
Did the woman come from Eastern Europe?
She was trapped in abject poverty and had probably taken the gateway to England in the port of Dover. The starting point was probably the motorway, which was very popular with hitchhikers at that time. But even this trail led nowhere. There were suspicions that the woman might have come from the north of England, this lead was also discarded.
Her molars were in an extremely bad condition and she had no visible
dental treatment. At the time of her death, she was between 30 and 35 years old.
Years later, in 1984, the case was even covered by the BBC in the then very popular partner format of the German investigative program XY ungelöst, Crime Watch.
The only usable lead for the investigators around the then team of TV icon Susan Cook was a dress that had probably been sewn by herself.
An ovarian pregnancy of the dead was the subject in the program. She had given birth to a child before. Where the child was, no one could say.
Only many years later did it become public that the show was quite successful, that someone had contacted us who could at least give a hint about the unknown dead woman. Apparently, the dress had been given to a Second-Hand market by a woman years before. The murder squad was unable to pursue any further trail because too much time had also passed. There was simply nothing solid to indicate the identity of the dead. In 1999, the case was again handled by Crime Watch.
At the beginning of the Millennium, a former truck driver, who also admitted to having picked up the dead woman hitchhiking, was acquitted in the court of having committed the crime.
To this day the case remains unsolved and is one of the most mysterious murders in the British Kingdom.
If anyone knows anything about the woman, they should contact
Kent Police Headquarters, Sutton Road, Maidstone, Kent, ME15 9BZ+441622 690690.
Read more...