Happy Easter from Iceland by the Puffins Featured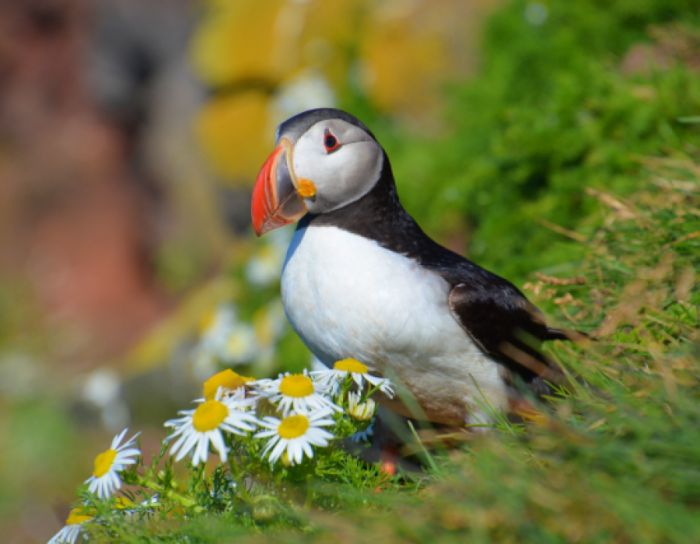 kasaan media, dram/mcvth, 2019
On Iceland
dram/mcvth
As spring moves into the country, it's also time for the colourful, cute puffins to return to the shore and head to the breeding grounds.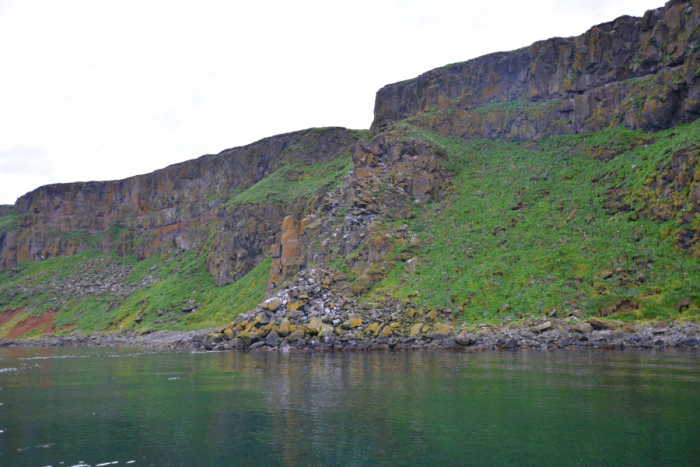 Breeding colony, dram/mcvth, 2019 
The cute birds spend the entire winter half-year on the open sea and only come ashore, e.g. to Iceland, to breed. Here, with about 3 million pairs, half of the breeding population can be found, and so the puffin was understandably also chosen as the national bird.
Just like geysers, glaciers and volcanoes, the colourful bird is on every tourist's wish list.
An absolute highlight of an Iceland holiday is standing on the cliffs and watching the lively activity! Unceasingly, animals fly in with a rapid beat of their wings, the next ones are already pushing themselves off the cliff with their bright red feet and going searching for food. In between, they calmly have their nap in front of the cave entrance and are not even disturbed by the enthusiasm of countless observers and photographers.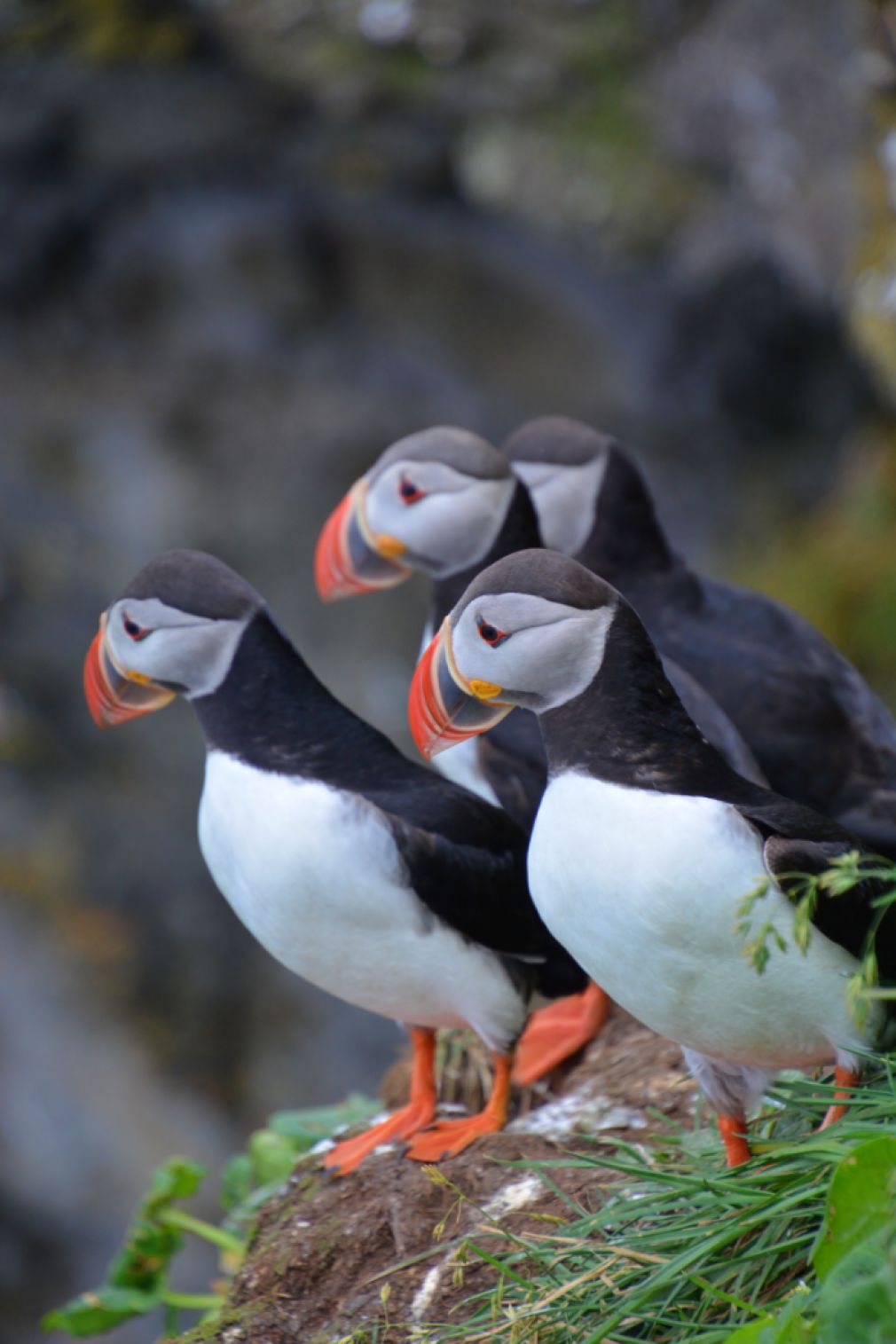 Colony, dram/mcvth, kasaan media, 2019 
Year after year, the birds return to the same breeding colony and seek out their breeding cavity, which is dug up to 1.5 m deep into the ground. Inside is the brood chamber, where the egg is hatched and the young bird is raised, and also a side chamber that serves as a privy.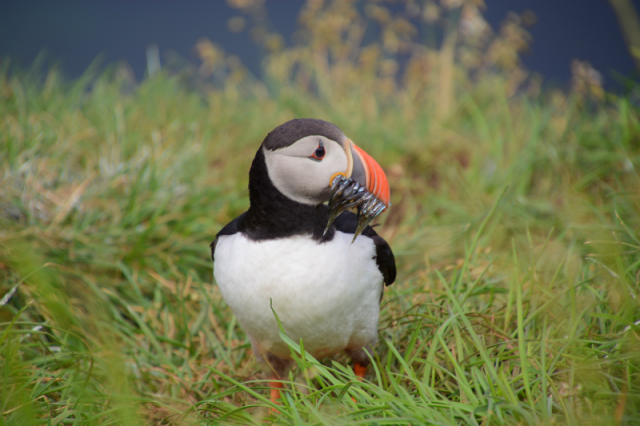 With fish, mcvth/dram, kasaan media, 2019
After all, the chick should sit in the clean! Only after about 6 weeks does the chick leave the brood and immediately head out to sea. Only there do they find their food, which consists mainly of small fish.
It is hard to believe how many of them there is room in their beaks!
Dozens of sand eels can be brought to the hungry chick in the cave at once.
After the breeding season, the colony is abandoned and the breeding pairs separate during the winter - but only to meet again at the old breeding site the next spring. Fidelity is paramount and the small birds can reach a remarkable age of at least 30-40 years.
Puffin, dram/mcvth, kasaan media, 2019 
They may live on! A great wish because for some years now there has been concern about these colourful friends: due to a lack of food, breeding success is failing more and more often, populations are declining and some are already classified as endangered! Another reason to protect the oceans and our planet - so that we can continue to enjoy these photogenic little animals!
Last modified onSaturday, 26 February 2022 19:02
back to top