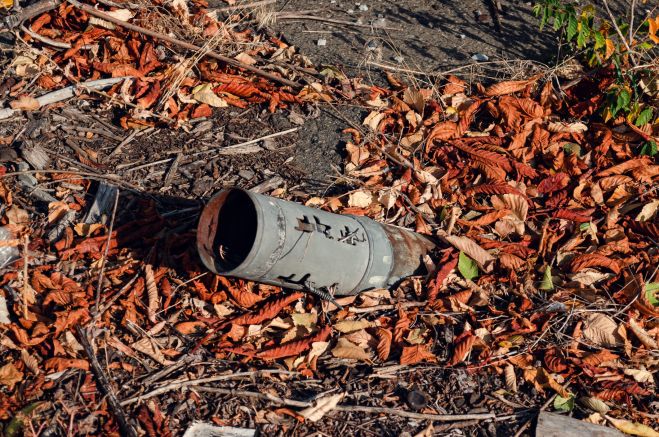 Update 11.02 h
While the Western world reacts partly angrily and with speechlessness, "the most massive sanctions" are being prepared against Russia, according to the German Foreign Office.
President Volodymyr Selensky spoke of a war of aggression, "The world must force Russia to make peace", he said, according to the Ukrainian news agency Ukrinform.
In addition, Kamianka-Dniprovska and Mykolaiv and the Kulbakinsky airfield were shelled. People were injured and a shop and three houses were destroyed.
The Ukrainian army is unexpectedly strong, and Putin's Soldateska has to fear the partisans formed from citizens. The Russians concede that about 50 soldiers of the aggressors have been killed.
Consideration is being given to bringing Vladimir Putin and his entourage before an international war crimes tribunal.
The front can currently only be traced by Russian military columns that have crossed the borders at Kharkiv, Luhansk and Chernihiv. The Belarusian army is in tow. After the brutal bombardment of civilian targets in Kharkiv, the Russian news agency Interfax has a suitable excuse at hand.

Alexander Lukashenko, according to Belta, wants to act as an angel of peace and let Putin's troops through, and in the height of cynicism, he wants to prevent bloodshed and massacres. For the latter, he is the specialist. Not to forget, Belarusian forces attacked Ukraine at dawn.
To companies on the scene: evacuations via Manager SOS
Update 06.05 h
Vladimir Putin has sounded the attack. During the night, he attacked cities in Ukraine. There are no reports of deaths or injuries so far.
Mariupol is reported to be under heavy fire. In the recordings from the night, bright flashes and heavy explosions can be seen. Another emergency meeting of the UN Security Council has been held in New York.
Putin's soldiery marched into the neighbouring country without reason and without foreseeing the consequences, to create facts that fit the world view of those in power in the Kremlin.
Read more...