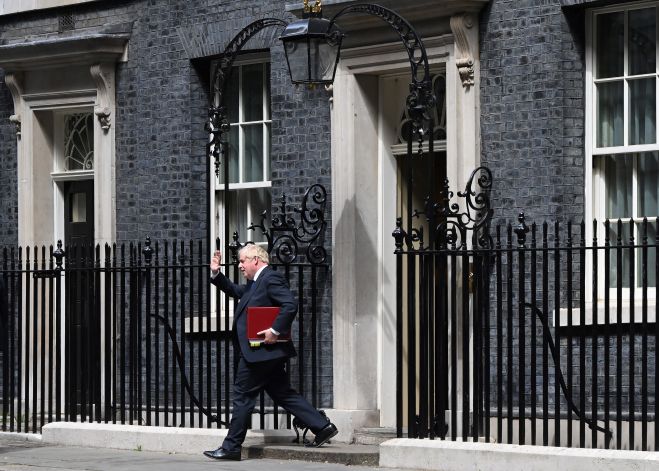 British Prime Minister Boris Johnson's populist posturing is mutating into the biggest disaster in post-war British history, two years after the Brexit was completed. Numerous ministers and secretaries of state resigned, mocking the British recess clown in the House of Commons.
The days of Boris Johnson and his insane policies are numbered. Anyone who dealt with Johnson and the resulting disaster of inflation, deportation of foreigners to Rwanda, and the utter chaos of post-Brexit saw this crisis coming to Britain. While the British people had to go into lockdown, at the height of the Corona crisis, Johnson was having opulent parties with his closest confidants.
For Johnson, the law or even the hint of equality between people never counted, only the profit he could make from the suffering of the minorities brought into focus by the populists. So, it is not surprising that sexual assaults were covered up by individual MPs and simply not mentioned until a few days ago. It was the small mistakes that will ultimately cost Johnson his office, not the political circus that Johnson, for example, tried to wrest from the EU at the expense of the Good Friday Agreement in Northern Ireland in complete ignorance of the situation.
The populist government around Johnson is an indictment of any government. "Get Brexit done" will go down in the British history books as one of the greatest disgraces of the UK, followed immediately by the impersonality of Johnson, who never managed to step out of his web of lies and establish his form of British dictatorship light for the money.
Now Scotland is also entering its second referendum on independence from London. Scotland can only be congratulated on this. Because who wants to be dragged into the abyss by such a central government? Johnson's mistakes of the Brexit, the many untruths, and the daily disinformation are breaking the United Kingdom and the party-goer Boris Johnson I have to ask how much stupidity one has to possess to destroy a state completely that has grown over a millennium within a few years. After all, some will do anything for money. Boris Johnson is undoubtedly part of the elite of this "I'll do anything for money!" society.
Read more...