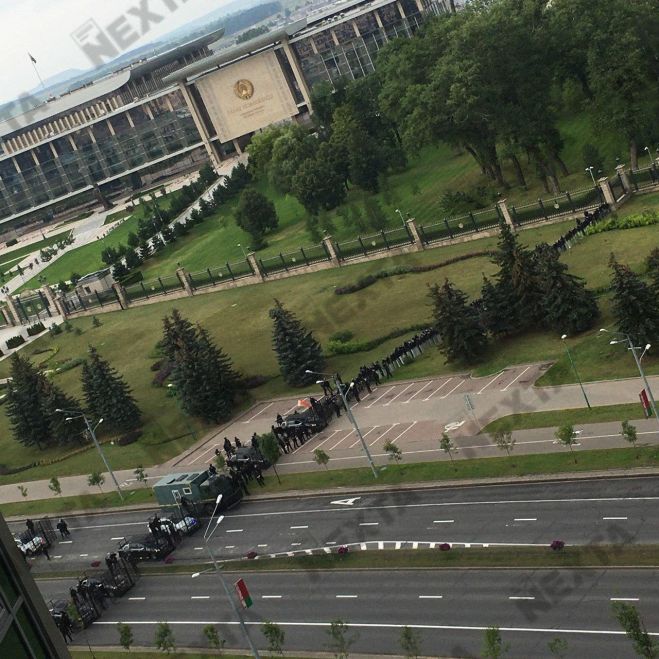 Chains of the revolution
Thousands of people march against the ruler Lukashenko and his toady lickers in Belarus.
Via the telegram group NEXTA Live the pictures from Belarus are coming in. Real pictures, not of a rotten and outdated system. There are independent reports from the whole country, which seems to be on its feet.
The protests are still peaceful, and the state power is holding back.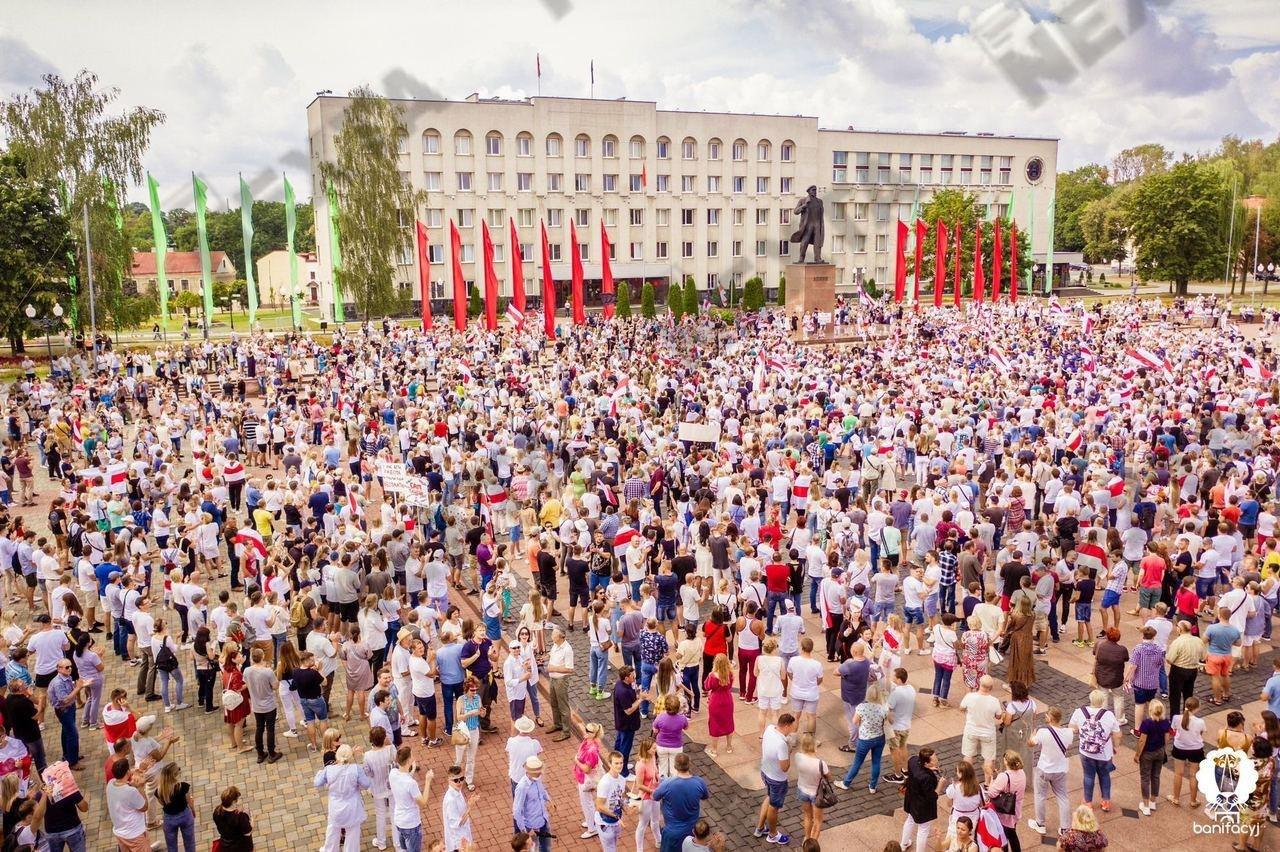 Long chains of people are moving through the streets, with flags and flowers in their hands.
But the mood is aggressive, spread by the ruler Lukashenko.
Yesterday he demonstratively attended an army event, and the last dictator of Europe is telling stories when it comes to commenting on the grievances in his country.
For example, there are reports of a hostile attempt by the EU and NATO to overthrow the regime in Minsk.
Thank you, Nexta live for the picture material. Be brave.
Lukashenko's Subbotniks don't want any more lies
Lukashenko has managed, 25 years after the end of the Soviet Union, to install an evil-obsessed empire for some late-socialist concrete-headed communists by ruling with such a firm hand that no one dares to stand up against it.
That is now over.
Protests across #Belarus have continued today. These are the huge crowds in Brest #BelarusProtest pic.twitter.com/0NsylMO5YC
- Janek Lasocki (@JanekLasocki) August 15, 2020

The evil empire ruled by Lukashenko from the capital Minsk is increasingly becoming a focal point between the rebellious citizens and the security police, which is acting with extreme brutality against any form of resistance to a rigged election result. For him, the demonstrators are troublemakers in his concept of ruling as a monarch.
Lukashenko indeed claimed that he had received 80 per cent of the votes. It is impossible to understand exact election results.
Now there have been mass protests in Belarus. Alexander Lukashenko has meanwhile ordered paratroopers to be moved to the west of the country after more than 6,000 people were arrested on Sunday, as confirmed by the Ministry of the Interior in Minsk, for resisting the election results, some of whom were tortured, beaten and kicked in horrible ways. Lukashenko holds them responsible for their fate, as any miserable dictator would do at the end of his time. For him, those who demonstrate against him are criminals. And they are protesting not only for human rights violations but also for the living conditions in Belarus.
Not ordinary protesters, but criminals, some gangs that have joined together, that are controlled from abroad, the leadership in Minsk said. Stalinist views of an unreasonable and despot. They all had a secret criminal background.

A country in Central Europe, where the death penalty is still carried out, is ruled by Lukashenko like a despot, acts against the freedom of the press, works against human rights, in that human rights do not apply as long as it does not concern him.
The Minsk car factory mobilised the workers on Friday; they show solidarity with the anti-Lukashenko protests. There are several large companies. There are said to be more than 20, including Grodno and the Minsk car factories.
Is a new escalation threatening with beatings for the criminal gangs who otherwise have to work as slaves for the almighty ruler in Minsk? The EU is preparing new sanctions against Belarus and is waiting for the protests that could set the regime in motion. Lukashenko still maintains excellent contacts with his former Communist brother states. Among them, North Korea.
It is the last dictatorship in Europe, where human life counts for nothing. But more and more police officers, soldiers and the citizens of the country are fraternising with each other. Opposing candidate Svetlana Tikhanovskaya had previously called in the media for further peaceful protests after she had been forced to leave the country at personal risk. Now Vladimir Putin does not want to interfere either. He will not give military aid, Moscow said.
The Belarusian long-term despot Lukashenko has almost reached the end of his life.
#Minsk #Belarus right now, hundreds of thousands if not over a million of people are out on the streets protesting for their freedom. A sight not seen since the collapse of Soviet Union. #LongLiveBelarus pic.twitter.com/EdBpeQca27 — Belarus Free Theatre (@BFreeTheatre) August 16, 2020 It gets lonely around him.
Read more...