J.R. and the Southfork Ranch Featured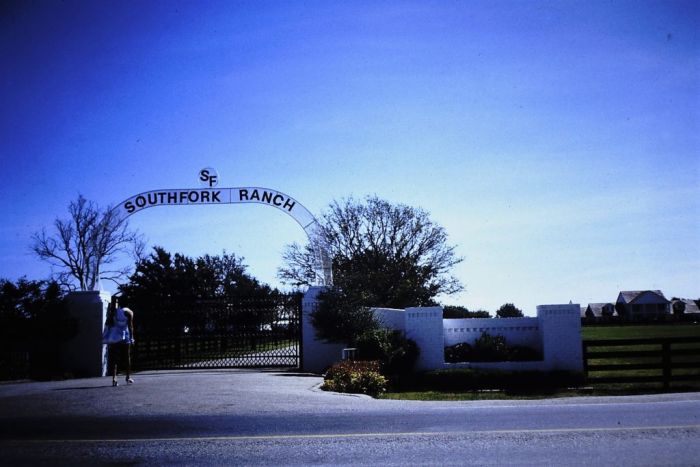 Entrance into the forecourt of the TV intrigues of 1980s
Dallas- the living 1980s
Who doesn't remember Miss Ellie or the unstable Sue Ellen, to whom the bottle was closer than the married creep J.R.? Southfork - the epitome of human perfidy in the Texas outback. At the same time the synonym for the nastiest laughter in TV trash history.
J.R. and his innumerable, sometimes childish vulgarities between oil wells and longhorns trotting across the unbroken, US $-paved dusty pasture in Texas. And yet the highly successful television series was a piece of American history that ran on the television channels of the 1980s. Big cars, tough guys, music that still echoes in your ears, everything had what it takes to be a "super-sit back"
Sex with the stableboy was in at the time and occurred in the best families. Lorimar got rich on the series and J.R. "dusted" many a good whiskey. Bobby was later allowed to resurrect and the world in Texas was again in order.
The success of the series was overwhelming, the stars lived in a world in which every viewer wanted to live. It came to real Southfork parties, which were organized by the fans of this series. As unreal as the plot was, the weekly 45 minutes showed America that the audience believed they would find on the other side of the Atlantic.
Southfork was the epitome of the evil, the beautiful and the rich and the systemic model for many TV series that followed. Numerous formats emulated the Ewings, but none of them reached the ratings of the pseudo-Texans in the days of Ronald Reagan, who ruled the country like a cowboy. At that time, the Americans were still the friends. The ones who did everything right. Back then.
A few pictures from that time should remind you of the days of J.R.S. Even today the house is a museum of the days when filming was done there.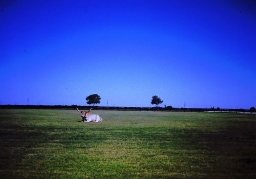 Longhorn at Southfork
(rm/mcvth, 2018)
The picture from the opening credits Dallas, 1985 kasaan media, 2017 (rms/ mcvth)
Last modified onSunday, 22 March 2020 17:41
Related items
back to top