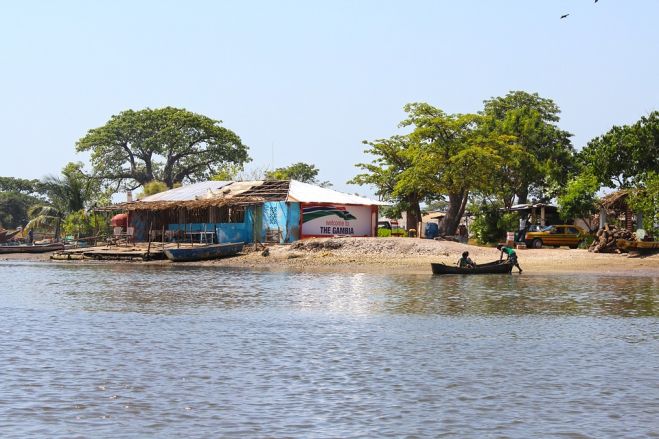 "One of the most common scams we currently see claims that a Gambian has lost his parents, is caring for younger siblings, and does not have money for school fees. The story is always extremely similar. The common elements are: Online soliciting of friend in developed country, parents supposedly dead, caring for younger siblings, has to drop out of school for lack of funds. These elements exploit the Western value of education, trustful nature, and sympathy for orphans. There is very little variation on the theme. It may be wise to ask why someone who has no funds for school and is allegedly caring for younger siblings can apparently spend a large amount of time and money in internet cafes searching for "friends" from wealthy countries online. Family networks in the region are usually extensive, so if a child's parents die, then the many aunts, uncles, grandparents, cousins, and other extended family members take them in and provide for them."
United States Embassy in Banjul, Kairaba Avenue, Fajara The Gambia
They come via the social networks and have nothing else to do on Twitter but beg.
The excuse is a four-month lockdown in the Gambia, the wicked president has announced it. The crux of the story is, the last one came just half an hour earlier and told us the same sad orphan story with heart-warming pictures.

The horrible thing about this situation is that this story has been told dozens of times before. They all come from BRIKAMA. It's their story. The victims of life are always orphans and have a whole family to care for. In the course of the short and according to the same plan, the "beggars" working from Paris or London, try to put their victims under such moral pressure that the victim pays. The president would have ordered the lockdown; they would starve because of it.

Like a whole swarm, the perpetrators attack the victims. They hardly tweet at all but search instantly for victims by private contact. They pretend to be children and immediately want to communicate via WhatsApp. Video call to press the victims for pay.
Because MoneyGram and Western Union are too well known, the perpetrators use the platform of another organization with the reference that they owe rent. It is almost impossible to get rid of these people on the respective timeline because they are pushy. Never give data about yourself, the perpetrators want a picture to blackmail the victim later. Twitter is powerless against such machinations. And the consequence of this is that the willingness of Europeans to donate for real need is declining. As an example, here the unbelievable chat, shortened by us.
Read more...